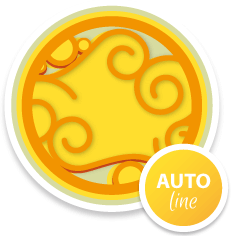 Auto Line
Productive autoflowering strains
All our automatic varieties have been stabilized for 7 generations.
We recommend Autos for outdoor crops and to make things easier for indoor growers.
They are perfect for terraces and balconies, also for guerrilla grows.
Autos allow us to perform several crops per year, so we can start enjoying our own buds in late Spring.
For best results, check our Blog for further information and growing tips.
1 seed

8.50€5.10€

3 seeds

24.00€14.40€

5 seeds

37.50€22.50€

25 seeds

150.00€90.00€

1 seed

8.50€5.10€

3 seeds

24.00€14.40€

5 seeds

37.50€22.50€

25 seeds

150.00€90.00€

1 seed

8.50€5.10€

3 seeds

24.00€14.40€

5 seeds

37.50€22.50€

25 seeds

150.00€90.00€

1 seed

8.00€4.80€

3 seeds

21.00€12.60€

5 seeds

32.50€19.50€

25 seeds

125.00€75.00€

1 seed

8.00€4.80€

3 seeds

21.00€12.60€

5 seeds

32.50€19.50€

25 seeds

125.00€75.00€

1 seed

8.00€4.80€

3 seeds

21.00€12.60€

5 seeds

32.50€19.50€

25 seeds

125.00€75.00€

1 seed

8.00€4.80€

3 seeds

21.00€12.60€

5 seeds

32.50€19.50€

25 seeds

125.00€75.00€

1 seed

8.00€4.80€

3 seeds

21.00€12.60€

5 seeds

32.50€19.50€

25 seeds

125.00€75.00€

1 seed

8.00€4.80€

3 seeds

21.00€12.60€

5 seeds

32.50€19.50€

25 seeds

125.00€75.00€
---