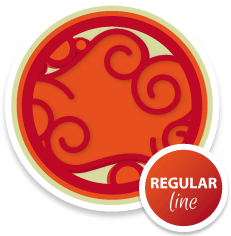 Regular Line
Exclusives, unusual and unique strains
Philosopher Seeds is proud to present a new line of regular seeds in our catalogue. This type of seeds represents the base of the whole genetic pool of cannabis, and were the only option available for growers until the 90's, when feminised seeds were placed on the market.
After further development, feminised seeds revolutionized the cannabis scene thanks to their better optimization of the growing space. Philosopher Seeds was aware of this situation so we first offered feminised lines to our customers.
However, and as cannabis lovers and expert growers, we think that it is time now to present our Regular Line. It includes some of our best strains in regular form, unique plants which are now finally available thanks to our master breeders.
We hope you'll enjoy this new Line as much as we do. We're sure you'll find the perfect plant for you!
---