The top three most productive marijuana strains
In this top three list we will show you our most productive varieties, with which you'll get the highest amount of first grade buds, completely coated with resin. These strains are suitable for both indoor and outdoor crops, perfect to make resin extractions , gathering our beloved trichome glands. Philosopher Seeds works to offer high-yielding hybrids and purebreds with very particular organoleptic and psychoactive properties. A very interesting selection to tell you the main characteristics of these strains so you can easily choose which one suits best your needs and possibilities.
Jack el Frutero's yields
Jack el Frutero has a fast and vigorous growth, well-branched and with few leaves. The Jack the Ripper parent provides stability in the cross. Due to its Sativa dominance, we recommend starting the crop from seed placing 9-16 plants per square meter. This number of plants can be increased to 20-25 plants if we shorten the vegetative period to 1 week, beginning the flowering period practically from seed germination (7-10 days at 18/6 photoperiod). When growing Jack el Frutero you need a minimum of 60-70 days to get fully ripe buds.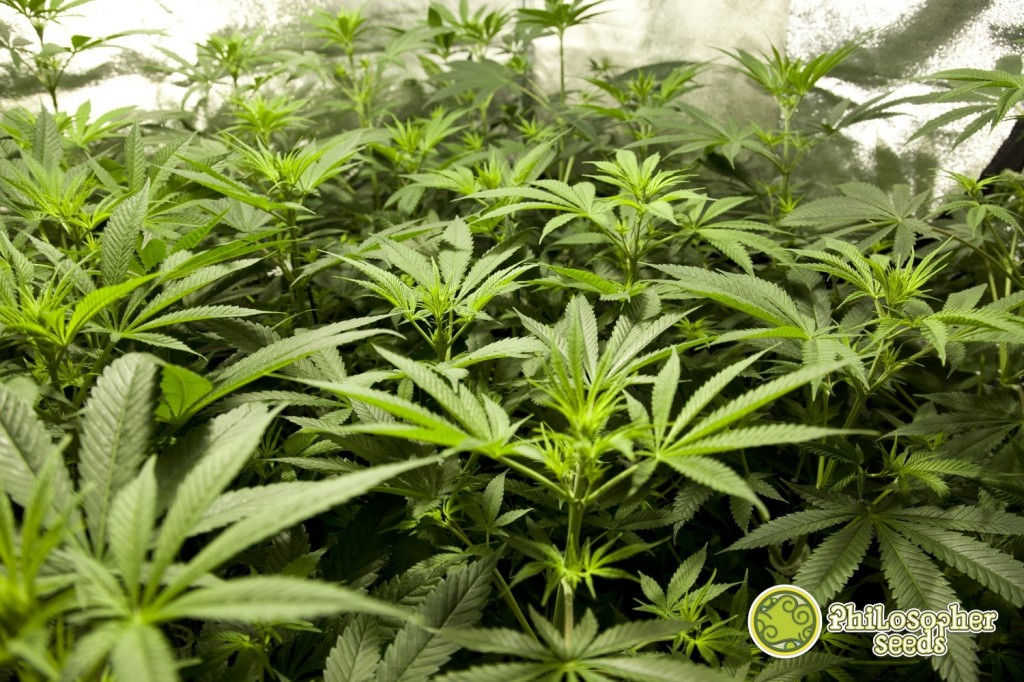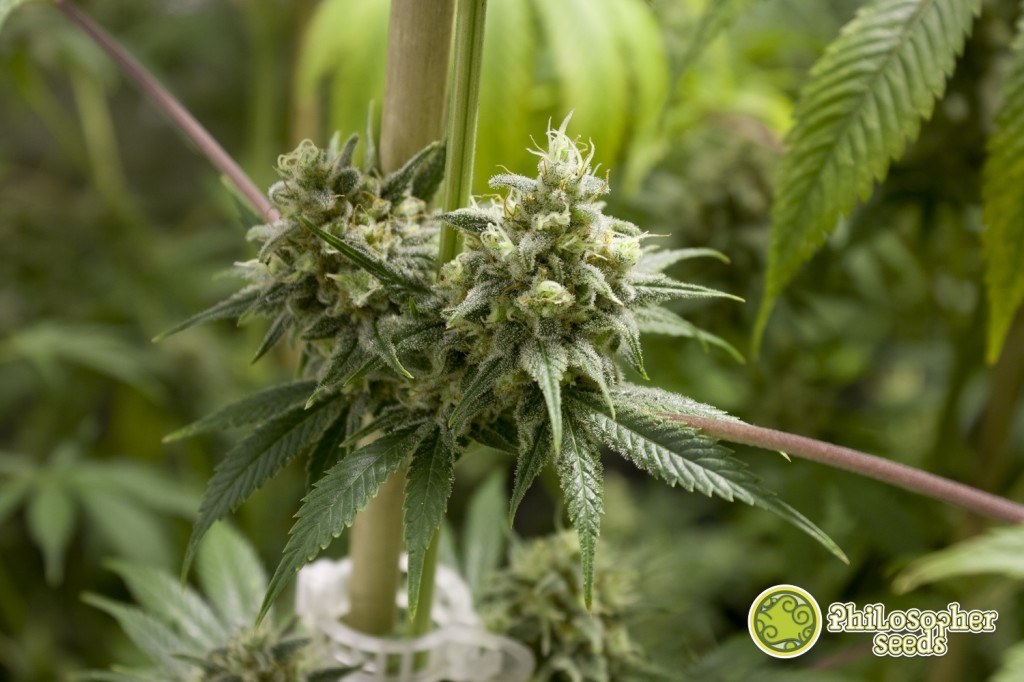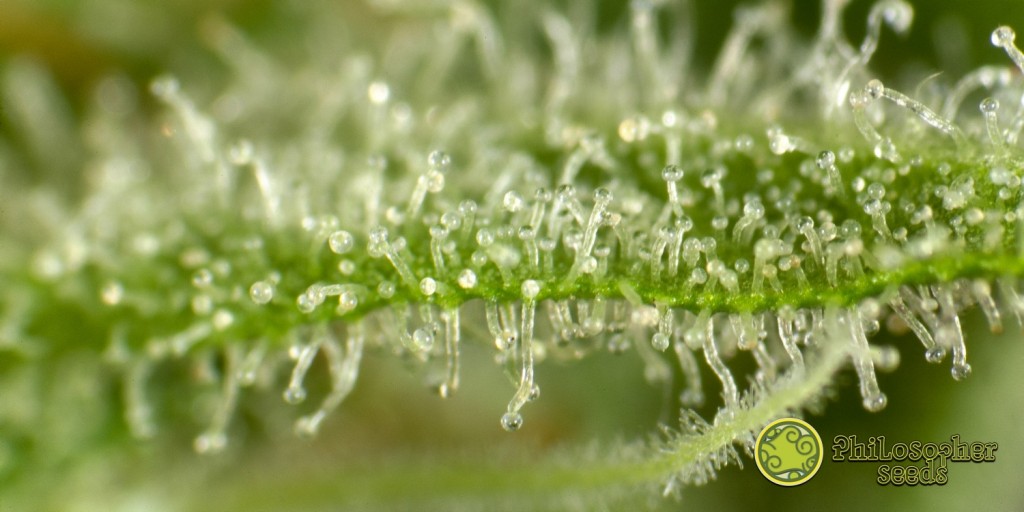 To get best results from this unique hybrid, a strict feeding program should be followed to ensure that this voracious plant has all the needed nutrients available. Organic fertilizers improve both the organoleptic properties and the combination of cannabinoids and terpenes.
Name: Fruity Jack / Jack El Frutero
Genetics: Respect #13 x Jack the Ripper #1
Sativa-Indica content: 70%-30%
Indoor flowering: 60-70 days
Northern hemisphere outdoor harvest: Early-mid October
Southern  hemisphere outdoor harvest: Early-mid April
Indoor production: 400/550 gr/m2
Outdoor production: 400/600 gr per plant
Sweet Love's yield
Reggae Seeds' top variety, Juanita la Lagrimosa, is a very productive strain that can easily yield up to 500gr per square meter. Our breeding team has developed a splendid hybrid - in the shape of a Christmas fir - from our male parent Tropimango,  adding some afghan genes to this special hybrid. The Sweet Love can easily yield up to 600gr of buds per square meter.  Staking the main cola is highly recommended, for it will probably bend due the weight of its buds. Indoors, 12 plants per m2 is a perfect number to allow them to fully develop their branches, although growing 20-25 plants is also possible in SOG (Sea of Green) crops, developing a main central bud with few side branches.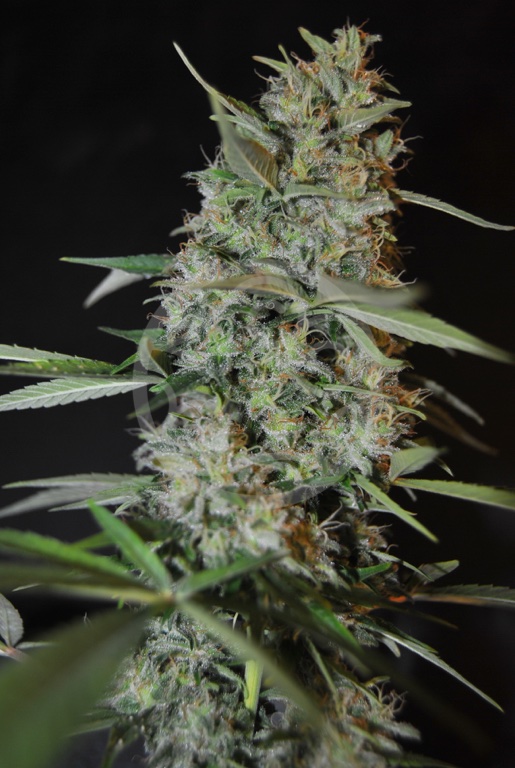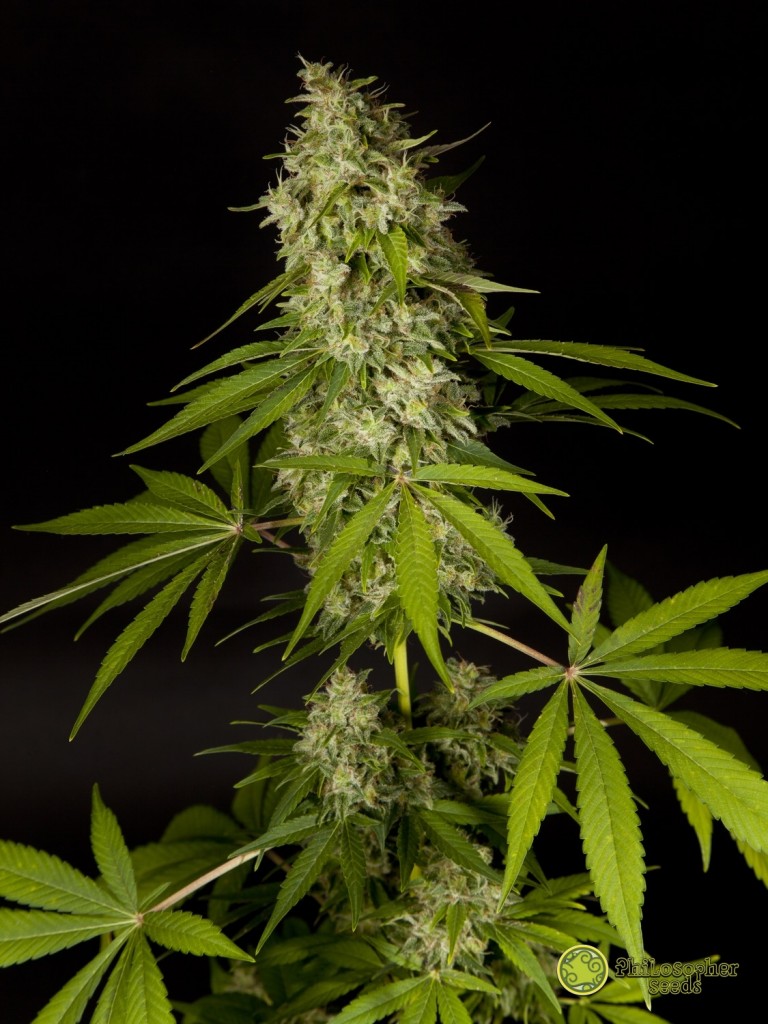 The medicinal potential of this strain is highly appreciated, for its parental Juanita la Lagrimosa transmits to its offspring CBD levels close to 5-8%.
Name: SweetLove
Genetics: Juanita la Lagrimosa x Tropimango
Sativa-Indica content: 60%-40%
Indoor flowering: 55-65 days
Northern hemisphere outdoor harvest: Early-mid October
Southern hemisphere outdoor harvest: Early-mid April
Indoor production: 400/550 gr/m2
Outdoor production: 500/650 gr per plant
Black Bomb's yield
The Black Bomb strain is the result of crossing two of the most potent Indicas of our genepool; the Black Domina Barraka elite clone - selected in Valencia in 1998 - and Tropimango, an elite clone selected in 2000 by our friend David from Zero-Zero Grow. The result is explosive, a thick layer of resin covers its buds and leaves during the flowering period. Its growth is compact and robust, being very homogeneous. At least 4 weeks of vegetative growth are needed to get best results during flowering, since its internodal distance is really short, being a perfect strain for SOG setups, but not suitable for SCROG.
Name: Black Bomb
Genetics: Black Domina x Tropimango
Sativa-Índica content: 20%-80%
Indoor flowering: 55-60 days
Northern hemisphere outdoor harvest: Early October
Southern hemisphere outdoor harvest: Early April
Indoor production: 400-500 gr/m²
Outdoor production: 400-600 gr per plant
Awarded with the 3rd prize Indoor-bio cathegory at 2012 Winter Taste (M.F. Cup)