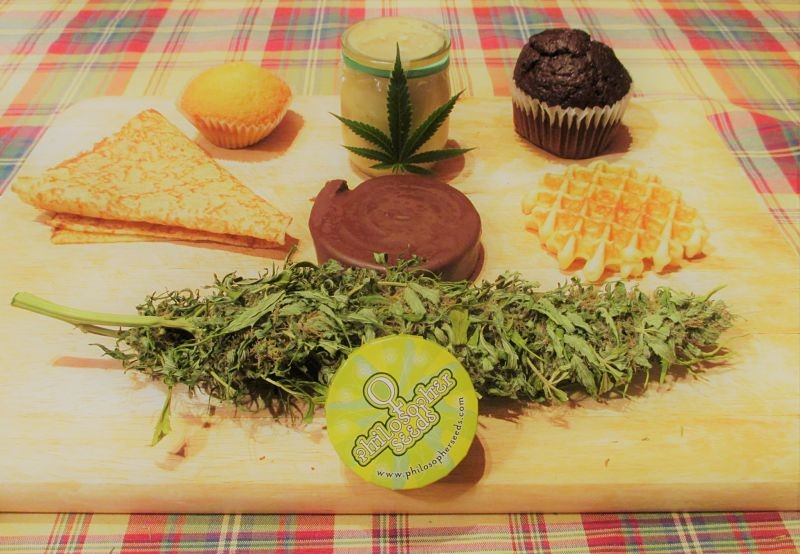 Cannabutter is a basic ingredient in the world of cannabis cooking. Spread on toast by itself and with jam, or as a base for the preparation of sweets and desserts, it's a great way to consume cannabis. Suitable both for therapeutic purposes and for recreational purposes, cannabutter offers non-smokers the possibility of consuming cannabis.
The consumption of cannabis butter
Without a doubt, the most widespread form of cannabis use is smoking (combustion). Lately there has been a plethora of electronic cigarettes and other devices designed to vaporise cannabis, offering a combustion-free alternative to traditional ways of smoking weed (joint, pipes, bongs, etc.). Another form of cannabis use is via ingestion as food, it is perhaps a less widespread form of consumption but just as creative, fun and effective as any other form of cannabis use.
Ingesting cannabis in food avoids any of the respiratory side-effects provoked by smoking or vaporisation. To consume cannabis as food, all that's necessary is to take the corresponding dose, which will obviously vary according to the physical constitution of each person and the tolerance of each individual to the consumption of cannabis.