Lemon OG Candy by Philosopher Seeds
The Philosopher Seeds crew is amazed with the success of one of the last strains added to our catalog, especifically to our Golo Line: Lemon OG Candy. It is awesome to see how all the time and work invested in this project have borne fruit, thus creating one of the best and most appreciated strains in our collection. We're pretty sure that she'll give us plenty of joy and great moments!
Lemon OG Candy is a hybrid between an exceptional Haze plant and an own selection of the popular and acclaimed Super Lemon OG. It combines the best traits of both parents in an explosive mix of flavor, scent and stimulant, uplifting effect. As we see, these chacacteristics make it ideal for those looking for quality Haze genetics, rich in nuances and easy to grow, without a prolonged bloom period.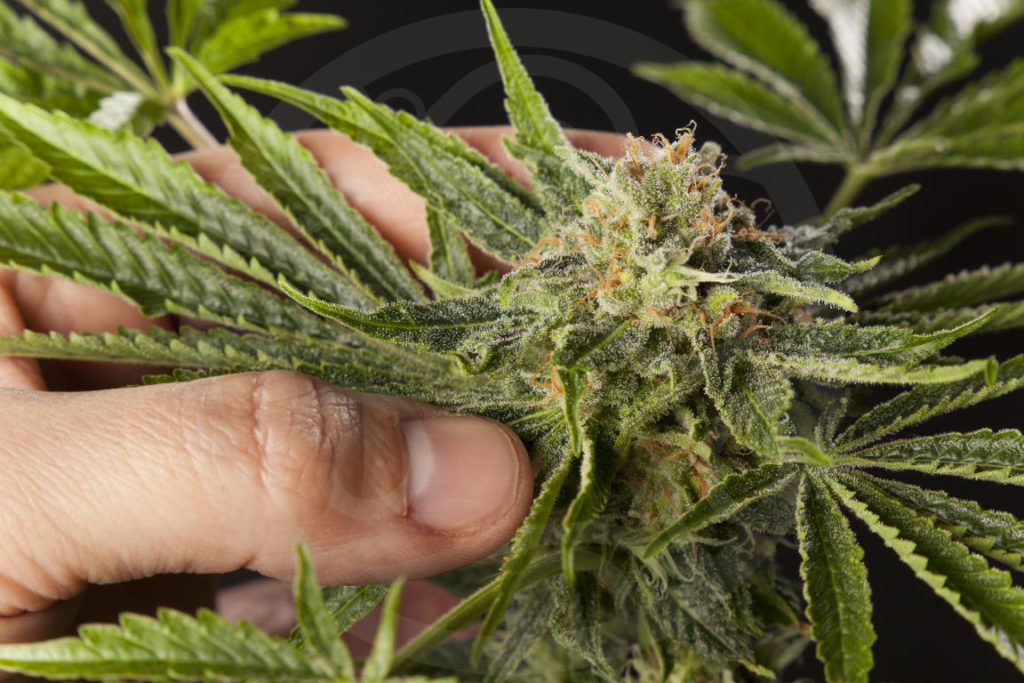 Philosopher Seeds Lemon OG Candy genetics
To create this plant, we chose two of the best external strains (not bred by us) of our gene pool, the renowned Amnesia Haze and Super Lemon OG. The Amnesia Haze (commonly called Amnesia "Cordobesa" for the city were it was selected) is a very popular clone in Spain thanks to its high yields and intense cerebral effect, athough its nutty flavor, reminiscent of hazelnuts and coffee, is also hard to forget. It is an excellent yielder with which harvesting 500g of dried buds per square meter is easy.  Also, the quality of the resin produced is extraordinary, a must for any lover of cannabis resin extractions.
On the other hand, Super Lemon OG comes from an own selection of this strain, originally developed by DNA Genetics. It is a cross between their multi-awarded Super Lemon Haze and one of their 5-star males, Captain Krypt OG. The offspring of this hybrid is a spectacular plant with Haze flavor and citric and diesel notes, mainly inherited from the Kush parent. As happens with the Amnesia, it also produces top grade resin concentrates, which ensures that this will also be one of the main traits of Lemon OG Candy.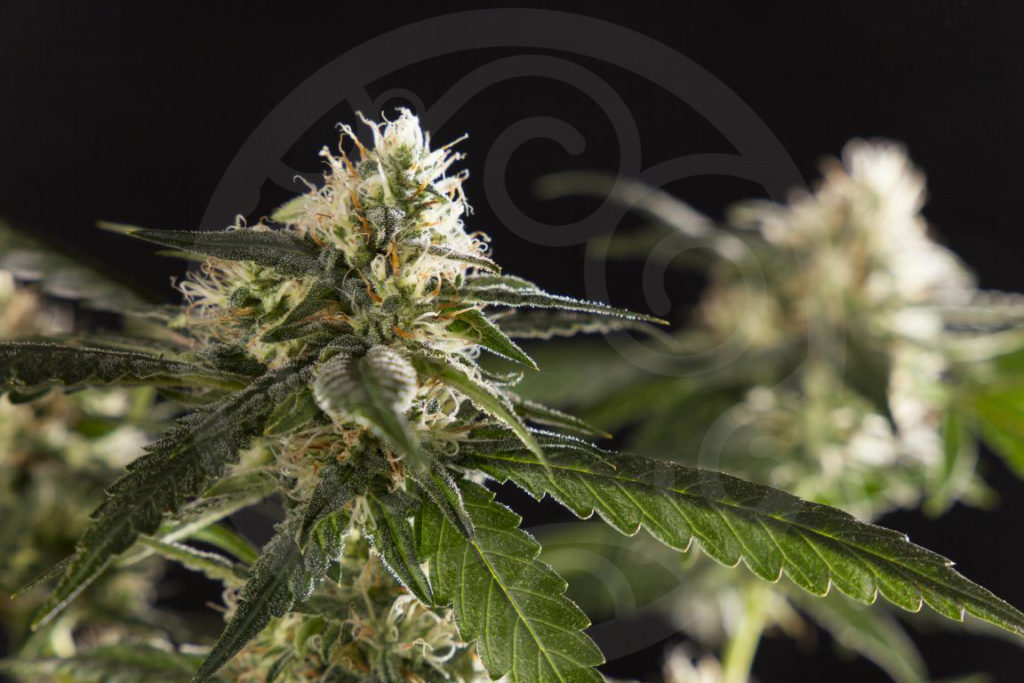 Cultivation of Lemon OG Candy
Lemon OG Candy is a very easy to grow strain, ideal for those who start growing cannabis for own supply and want to try a Sativa variety without the complexity of many plants of this type. It doesn't need a prolonged growth period due to its vegetative vigour, which is always an advantage when growing cannabis either indoors or outdoors. It also roots fast and without  problem, providing excellent results when used as mother plant.
As we know, long-flowering Sativas are more difficult to grow than earlier plants, so one of the main advantages of Lemon OG Candy is its early flowering - around 9-10 weeks from the change of photoperiod - inherited from both parents. Its structure and growth pattern is ideal for the SCROG technique, with many side branches and great vigor. As you can see in the pictures, resin production is outstanding and it's also a very easy to trim plant.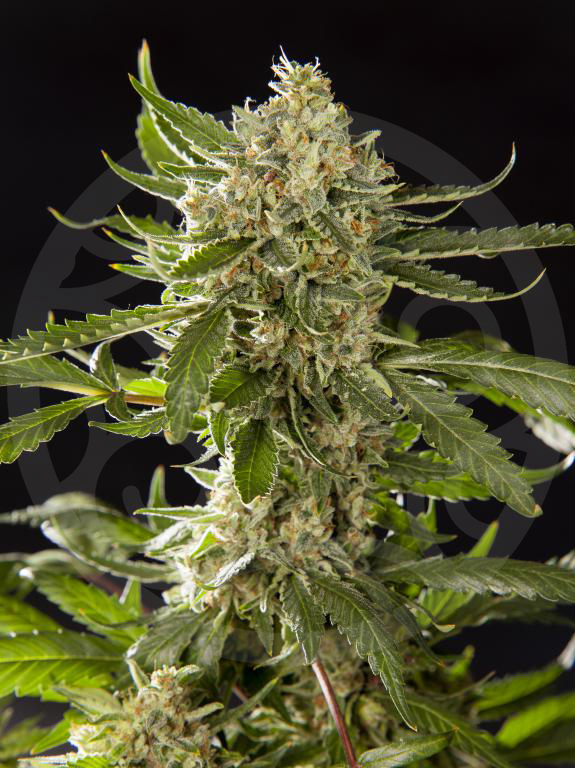 Smoke report of Lemon Og Candy
The scent of Lemon OG Candy is citric with marked Haze notes, especially when fresh. Once dried and cured, earthy and spicy hints can be easily noticed, a scent that remains once smoked. It clearly combines organoleptic traits from both parents, perhaps a little bit closer to the Super Lemon OG particularly with regard to scent. A subtle blend of notes that seduced us from the very first moment and that we're sure will delight all lovers of complex Haze flavors. The scent of the resin concentrates (especially if fresh plant material is used) is amazing, one of the best that we can remember.
Being a THC-rich strain, the effect is ideal for recreational users. The high is stimulant, intense and cerebral, even slightly psychedelic if high amounts are smoked or vaped, especially when using concentrates. Versatile, it can be used to enjoy creative moments alone but also for partying and socializing, suitable to perform a high amounts of tasks. Medicinally, it is great to stimulate appetite and also to treat depressive symptoms.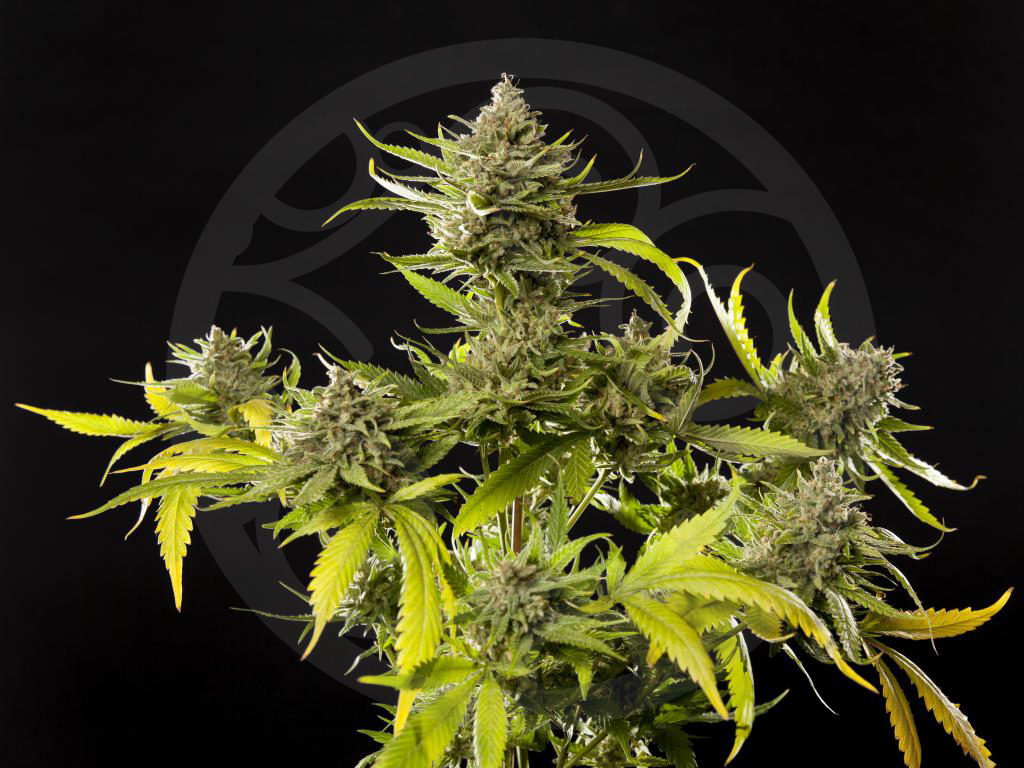 Broadly speaking, it's an easy to grow, fast and productive mostly Sativa strain quite resistant to pests and diseases and with great vegetative vigour. Ideal for the SCROG technique, it's also suitable for SOG grows and for outdoor farming, where it'll be ready to harvest by early October (April in the Southern hemisphere). Its unique and outstanding flavor combines the classic Haze and Kush notes: citric, earthy, woody and nutty. Especially suited for recreational users who like to smoke or vape during the day and enjoy inspiring and motivating moments, it'll please those who want to combine their daily activities with cannabis.
Do not hesitate to leave here your doubts or comments about this strain, we'll be pleased to help.
Happy harvests!