Lift Cannabis Expo in Toronto, Canada
The third edition of the LIFT Cannabis Expo in Toronto closed its doors leaving a very good feeling among all the companies and visitors that met at the Metro Convention Center of Ontario's capital, in Canada. During the weekend of the 28 and 29 May, 2016, tens of companies from around the world presented their new products for the coming season to an increasing number of public who is showing more and more interest on cannabis - especially on its medicinal properties - edition after edition.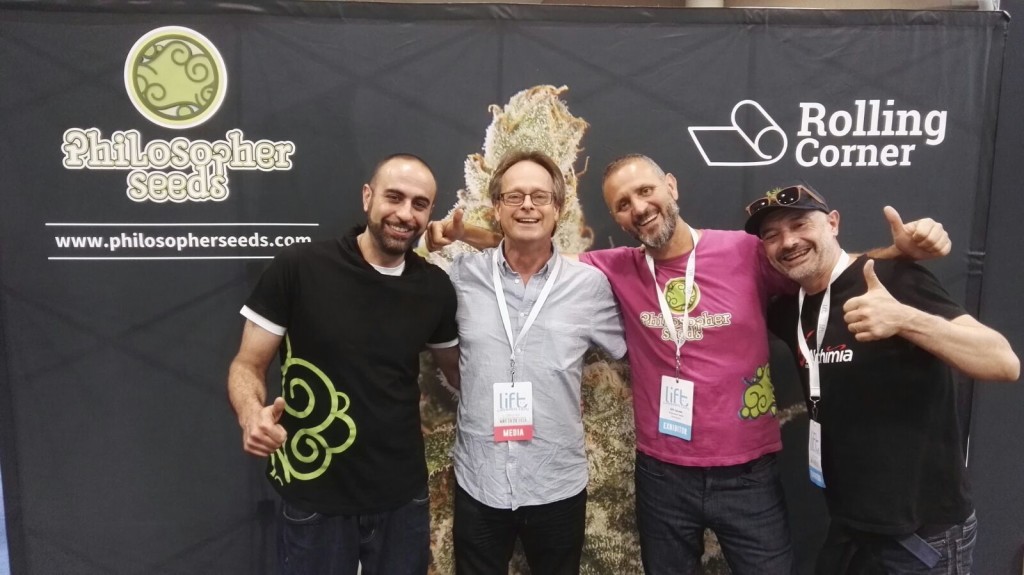 Part of the Philosopher Seeds team has been present in this fair in a splendid booth shared with our friends from 420Kingston, who are distributing our cannabis strains in Canada. During this wonderful weekend we've witnessed first hand the acceptance of medical marijuana in this beautiful country. 
We had the chance to meet, talk and advise lots of visitors, from young guys to veterans, patients or elder people who are gradually becoming more interested on the benefitial properties of marijuana, something that pleased us since it confirms that something is changing in the cannabis scene worldwide, and society is starting to understand the benefits of cannabis for our health and wellness. For instance, one of the most innovative proposals was combining Yoga and the therapeutical effects of cannabis, a trend that will surely become more popular on a near future. We'd also like to highlight the fact that kids could enter this event, something strange in most European shows.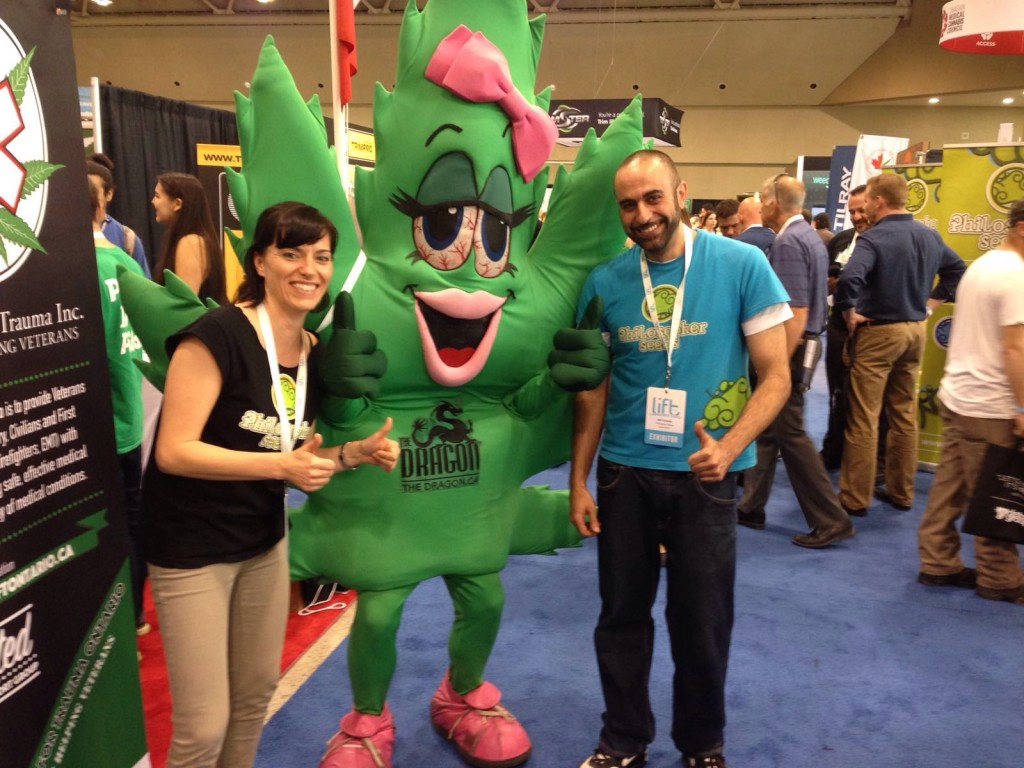 As happens in most events like this, the agenda was full of very interesting activities, such as conferences performed by Jodie Emery or Bubbleman, live demonstrations of different types of resin extractions, and cannabis cooking workshops. Some of the speakers during Saturday were, among many others, Hilary Black (Bedrocan), Dieter MacPherson (CAMCD, VCBC), Jazmín Hupp (Women Grow), Mat Beren (House of the Great Gardener) and of course our good friend Zoe from Kannabia Seeds, who presented the REMA project (State network of antiprohibitionist women) to the Canadian public. Sunday was also a very nice day to enjoy the conferences by Hubert Marceau (Phytochemia), Jonathan Zaid (CFAMM), Jonathan Page (Anandia Labs), Tom Shipley and Katya Boudko (Tweed) or former Detroit Redeings player Darren McCarty.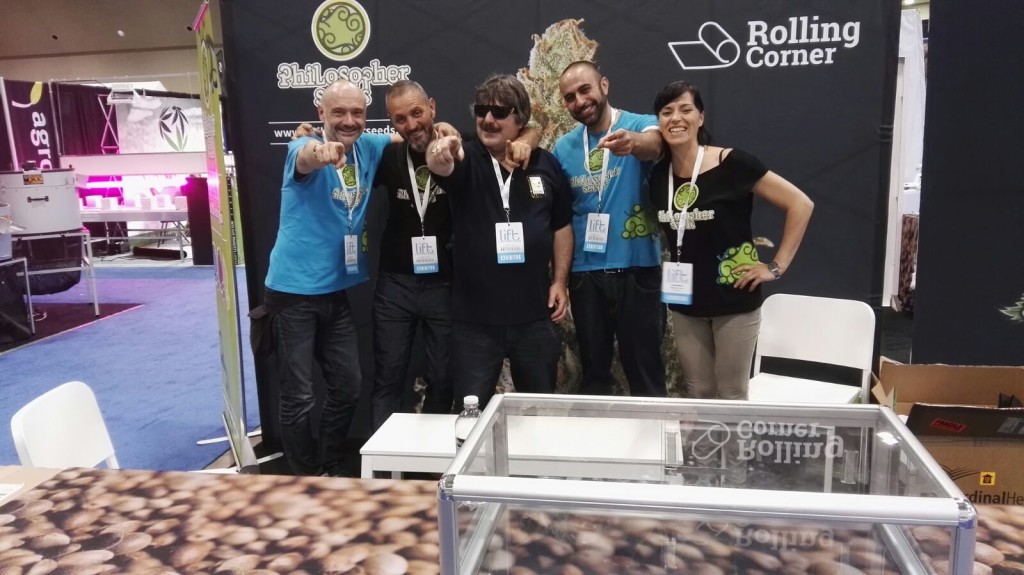 Besides the number of booths from seed banks, nutrient manufacturers or paraphernalia companies, common in any event of this category, the presence of cannabis dispensaries was probably the most shocking thing for Europeans, who are not used to see marijuana being freely distributed in this way. It was a true pleasure to see the naturalness with which people dealed with cannabis in this fair, far away from the prejudices often observed in other countries. The bad news were starred by the Toronto Police Department, who raided plenty of dispensaries of the area hours before the opening of the event.
Among our strains, some of the included in our Golo Line were especially demanded, mainly due the high cannabinoid ratio that they show. Since the season had already started some weeks ago, many visitors were also interested on our autoflowering varieties, since they allow them to enjoy a top quality harvest before the harsh Canadian Autumn comes. Of course, the Early Maroc was also one of the most wanted strains, as well as our most psychedelic Sativas (Easy Haze y Amnesika 2.0) and our most potent Indicas (Black Bomb y Tropimango). We were also pleased with the success of our Guava Berry Kush, a strain that we are sure will soon be one of our top sellers.
We can't wait to attend the next edition of this expo to meet the old buddies that we've found in Canada and also the new friends that we've made during these amazing days.
See you next year in Toronto, folks!