5 varieties for resin extractions and concentrates
Cannabis concentrates and resin extractions are going through something of a golden age within the current cannabis scene at the moment. In addition to the productsexported fromthe traditional hashish-producing countries like Morocco, Lebanon, Afghanistan and Nepal, a new wave of "next-generation concentrates" has nowhit dispensaries, clubs and smokersin much of the western world, extracts with a quality and purity quite unlike anything seen before. The spread of legalisation haspermitted much more advanced investigation of the best methods and genetics to produce the different types of concentrates that have now become so familiar to us.
Fresh-frozenbubblehash, static dry sift, BHO and Rosin are just a few of these new types of high-purity extracts which have a much greater concentration of cannabinoids and terpenes than those producedusing traditional cannabis varieties and techniques. What, then, are the keys to achievingextractions ofthis quality? Is it simply the extraction method and conditions, or is it also related to the variety being processed? In this article we answer these questions and present some genetics that will captivate any lover of resin concentrates.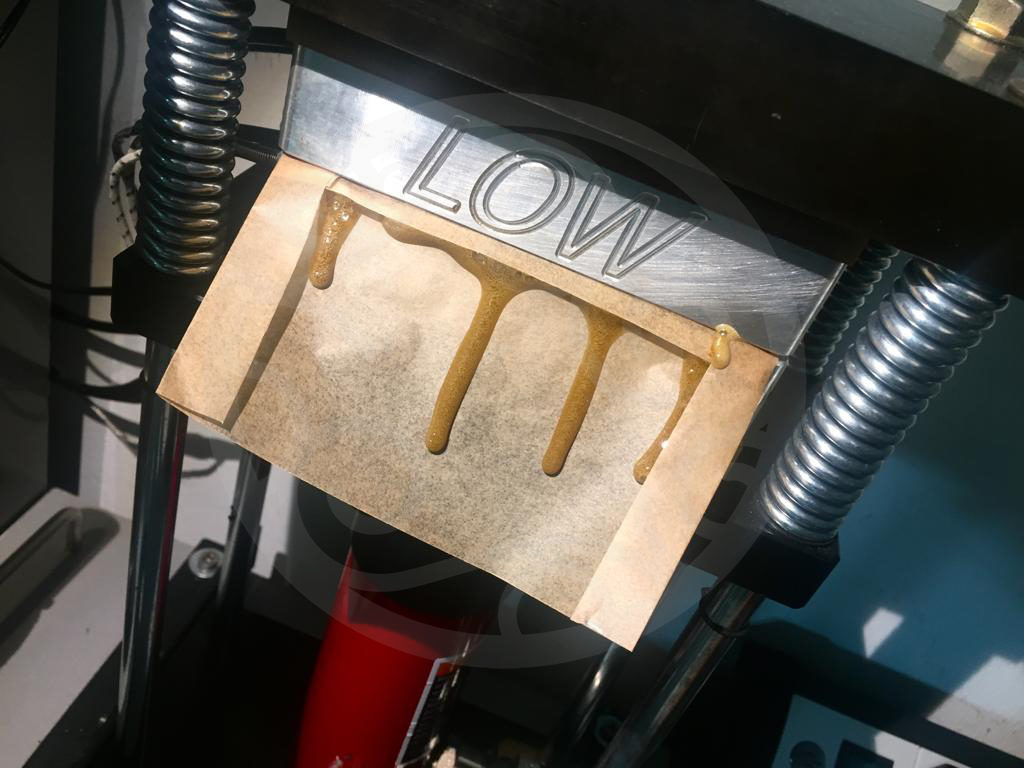 How to achieve high-quality extractions
Achieving a 5-star extraction is just as dependent on the right hygiene practices in the work space (and even in the cultivation of the plants being processed) as it is upon using the correct technique. Whether working with or without solvents, it's vitally important to start with clean flowers, free of dirt, dust, sand, insects or any other substance that could contaminate the final product. It is just as crucial to maintain high standards of cleanliness during the extraction, both with the workplace and the tools used for the process. Taking this to extremes, producing a contaminant-free concentrate is much more likely if we're working in the sterile atmosphere of a laboratory white room than if we were doing it on a dusty, windswept rooftop.
The other important aspect is the equipment being used. Almost all extractions (the only exception being Charas) need some kind of product with which to sieve or dissolve the resin and separate it from the vegetable matter, from the plant itself. As is the case with most things, we can opt for higher or lower quality equipment, a choice which will, naturally, have some impact on the quality of the final product. Pharmaceutical quality extraction equipment is the most frequently used today, particularly in any extraction process requiring the use of solvents. Nevertheless, even the most rudimentary mesh screen for making dry sift hashish must be of excellent quality if we also want excellent quality in the final product!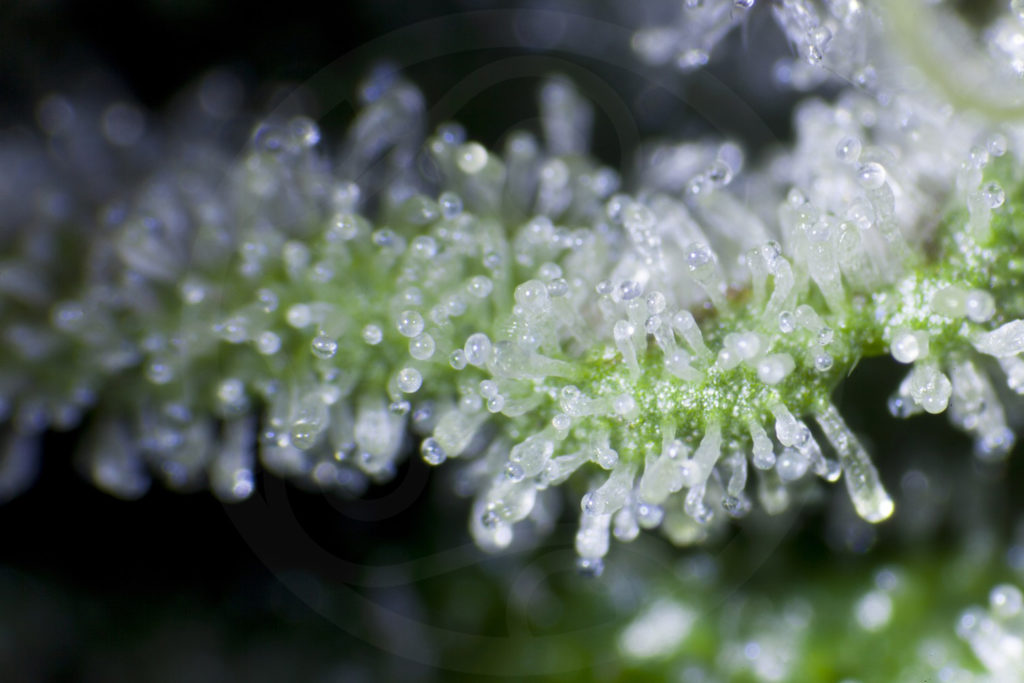 Last, but by no means least, is the question of genetics. In the same way we normally talk about yields of different cannabis varieties in terms of dry buds per square metre, we can do the same with the yield of resin per square metre. Each variety produces a determined quantity of resin, which means that while some may give a return barely reaching 10%, others can easily reach 25% or higher. As you'll already know, this percentage illustrates the relation between the weight of the material being processed and the extract obtained. For this process to be as efficient and productive as possible, it's clear that choosing the correct varieties to work with is of vital importance, whether starting from seeds or clones.
Extraction experts will all tell you that the quality of the resin is just as important as the yield. There's no point in having large returns if the kinds of trichomes that we get aren't the ones we're looking for! As you may know, cannabis develops different types of trichomes, with the capitate stalked variety being the ones with the greatest cannabinoid and terpene content. Some kinds, like cystolic trichomes, actually contaminate the concentrate, making it more "dirty"! Some plants produce a great quantity of other "undesirable" types of trichomes, while others will primarily produce exactly the type of glandular trichomes that we're looking for. As well as this, the cannabinoid and terpene content will have an influence on the texture and quality of the final product, making it more or less stable, for example. As you can see, it's not easy to find the perfect plant for these types of extractions and the selection process requires plenty of close observation and lots of testing in the laboratory.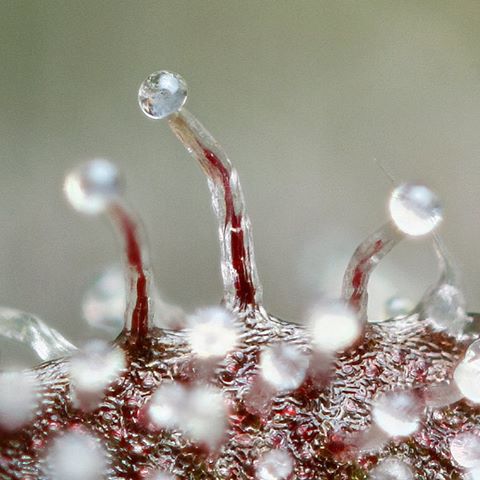 Trichomes are secretions produced by cannabis plants where several compounds are produced and stored, among them cannabinoids and terpenes, which provide each plant with its unique scent, flavor and effect. In this article we'll take a closer look at the different types of trichomes found on cannabis and their function.
Ideal cannabis varieties ideal for resin extractions
Once you've settled upon the technique to use and found a suitable place to carry out the extraction, all that's left is to find that perfect plant. Here at Philosopher Seeds we're passionate about concentrates, always striving to create plants that, as well as being superb in flower form, will also deliver top quality results to whoever decides to use those flowers for extractions, both in terms of quantity and quality too.
Here we present various options that bring together both characteristics; abundant yields of trichomes and resin of the highest quality. With the correct cultivation and extraction methods, you can expect excellent results from these genetics every time, especially if the best-yielding plant is selected to keep as a mother plant.
Key Lime Pie x Do-Si-Dos is a great example of a plant that gives top-quality results. Crossing a Girl Scout Cookies phenotype with the famous Do-Si-Dos, it has an excellent flavour and astounding resin production. Its flower yield is also worth noting, being very high for a cross of these parent plants.
West Coast Sour Diesel x Girl Scout Cookies is an explosive combination of Sour Diesel and Cookies genetic families, with a sprinkling of OG Kush from the WCSD side. A real delight for the palate with a powerful effect and above-average resin production.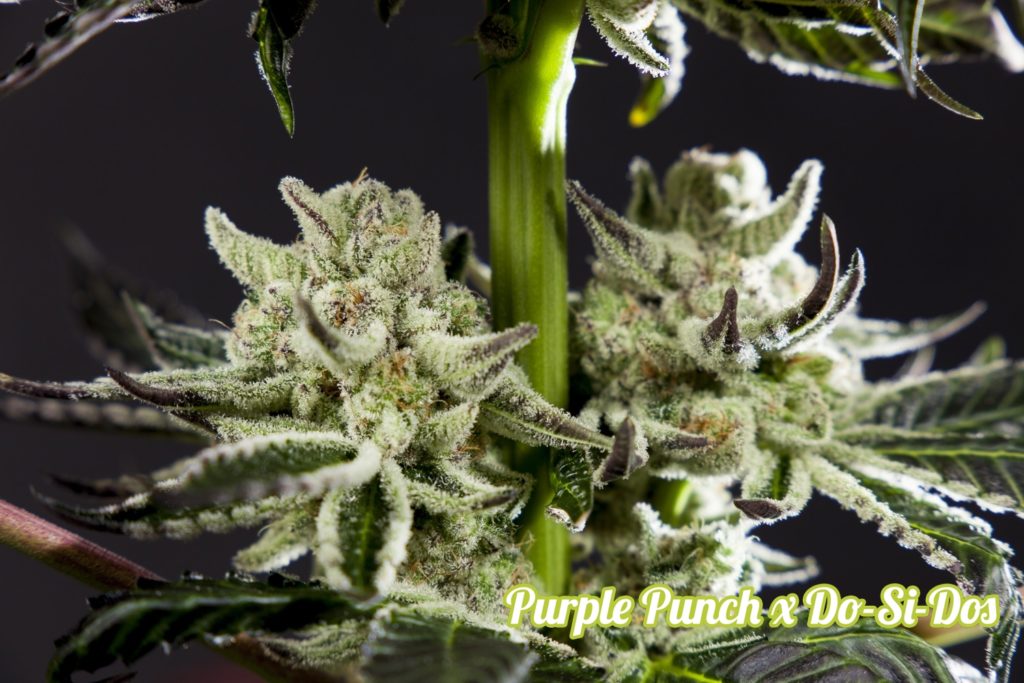 Purple Punch x Do-Si-Dos is another variety created using the Do-Si-Dos NorCal clone,this time crossed with the famous Purple Punch AlphaCut. An explosion of resin with sweet cream candy aromas that definitely won't disappoint hash-makers and extractors!
Lemon OG Candy is perfect for those that love their extracts to have intense citric aromas. As well as being easy to cultivate, these are genetics that also offer excellent returns, in terms of both bud yields and resin production.
Finally, if you're looking for the perfect plant to make CBD-rich concentrates, we highly recommend our Pure CBD Punch, a variety showing CBD levels of up to 15% with only 0.6% THC. Ideal to take advantage of the medicinal benefits of cannabis without feeling the psychoactive effects of THC.
We hope that our recommendations have helped you out, please feel free to tell us your own favourites and share your results and experiences with us.
All the best!